Library Databases


New Fiction

New Movies

Imagination Library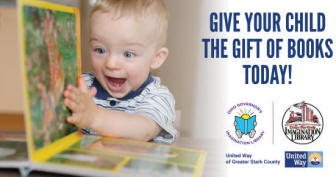 Dolly Parton's Imagination Library of Ohio is now available in all Ohio counties!

Any child, from birth to five years old, is eligible. In as little as five minutes, you can give your child a gift that lasts a lifetime!
Visit https://ohioimaginationlibrary.org today to register your child. Your child will begin receiving a new book in the mailbox each month, at no cost to you. Sign up today!

Library Makerspace

A place where you can Design, Preserve & Create!
VHS to DVD Converter
Record/Cassette to CD Converter
Button Maker
Cricut (crafting/cutting machine)
Ellison Die Cutting Machine
3D Printer

LinkedIn Learning
Free for Library cardholders!
Self-directed online learning for technology, business, and creative skills. Access more than 12,000 video courses taught by industry experts to help you stay ahead in your current job or change careers.

Digital Catalog

Through our Digital Catalog, the library offers access to thousands of eBooks. The eBooks are compatible with many popular devices, such as the Amazon Kindle and the Apple iPad, iPhone, & iPod Touch. You may check out up to 10 titles at once and eBooks never accrue fines!

Support Your Library

Buy a Brick Program

Gift Tributes [Printable]

Register for Email Notifications

Make a Donation